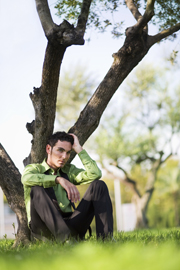 Commercial Collections
Accounts Receivable Management
Judgment Recovery
Seminars and Workshops
Commercial Collections – We have a different philosophy than most collection firms. We determine the reason for the delinquency and adjust our approach accordingly. Is your customer not paying because his cash situation is tight, he is unhappy with the services or products provided, or is he just an unethical businessperson?
Our collectors are experienced professionals that are able to evaluate the situation quickly and use a strategy that is appropriate to the situation getting results – FAST. We work out payment plans if cash is tight, negotiate settlements on legitimate disputes, and are more aggressive with dealing with those who you do not want to do business with again. When necessary, with your authorization, we use Commercial Law League attorneys to bring suit to force payment.
Accounts Receivable Management – Account Receivable (A/R), after inventory, is the largest asset listed on the balance sheet for most companies. However, many business owners and managers overlook the importance of managing their accounts receivable and pay a heavy price for it. The U.S. Dept of Commerce reports that 82% of businesses closed within 10 years. The lack of sound A/R Management procedures is one of the main reasons that these business fail.
Here are the benefits that you can expect by implementing good A/R Management procedures and
practices –
Improved cash position.
More clients paying according to terms.
Identify "problem accounts" early.
Reduce your year end write-offs.
Improve customer service by reducing customer complaints.
Increase revenues by closing more sales to new and existing customers.
Improve customer loyalty.
Reduce your need to borrow money from your bank or from a secondary source and increase the likelihood of getting approved if you do need to borrow money.
Reduce your employees job related stress and increase their production.
Do you want to see if you need to improve your A/R Management procedures? Contact us by clicking here and request your 10 question test to determine if you are a candidate for an A/R Management procedures tune up.

Judgment Recovery – This is a unique service that we provide to businesses, attorneys and individuals. Judgments are enforceable for many years (10 years in MO) and interest bearing. We take assignments on the judgments that you've given up on and turn them into CASH. Most people do not realize that old judgments can be a solid source of income – 40% of the time.We have access to over 33 billion public records to locate the debtor and their hard to find assets. Not only searching public records, we contact the debtor's creditors, friends, neighbors and relatives to find the information we need to enforce your judgment.
We also can perform debtor examinations to get the information we need. Once found, we garnish wages, freeze bank accounts, seize assets – anything to legally recover your money.
Seminars and Workshops– We can give presentations and workshops to your group on a wide variety of credit and collection topics tailored to your needs. Some of our topics include:
Collect Your Money without Using a Baseball Bat – Collection Strategies the Pros Use.
Increase Sales by having a Solid Credit and Collection Policy.
The First Rule of Credit – Know Your Customer!

Components of an effective Credit Application.

Effective Accounts Receivable Strategies to Boost your Cash Flow and Increase Customer Loyalty.
A Guide to Judgment Recovery.
Tenant Screening.
Call (636) 386-3913 now for a FREE, no obligation quote and we will send you a FREE copy of our booklet 18 Proven Tips and Strategies to Boost Collections and Increase Your Cash Flow.