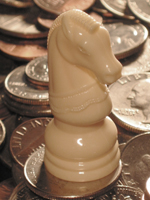 Commercial Collections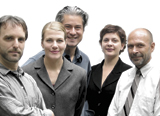 What makes Beacon Recovery so successful?
Unlike most collection agencies, we only use experienced collectors who have a proven track record and agree with our customized and professional approach in collecting your money. After processing your account through a comprehensive background search to gather additional information on your customer, we quickly determine the real reasons your customer has not paid and work with the debtor to resolve the issue. Many times your customer respects the professional way they are treated and pays the debt in full. However, if the debtor will not pay a legitimate debt, we will become more aggressive in our approach. When necessary, with your authorization, we use commercial law league attorneys to bring suit to enforce payment.
"After months of broken promises, the debtor quit taking our phone calls. Within 10 days of contacting Beacon Recovery Systems we had our payment in full! During my 20 years of professional practice as managing partner of my firm, no collection service has been as results oriented or easier to deal with."

Rick D.– Accounting Firm
Will Beacon Recovery maintain my reputation and repair my relationship with my customers?
Yes. We view ourselves as an extension of your business and treat your customers with the respect that you would expect from any of your employees. Until proven wrong, we assume your client is honest and wants to pay his bills. Our role is very similar to a mediator or customer service representative in many cases. It is not uncommon for the debtor to pay his bill and become a good paying customer again. After all, he probably still needs your service.
"We NEVER recovered money that was this old before."

Tim G.- Sub-Contractor
I'm just a small business. Would you still be interested in collecting a problem account for me?
Absolutely! No commercial (B2B) account is too small for us. Many small businesses are pushed aside by other collection agencies because they are only interested in high volume customers. We know that running a small business is tough and every dollar counts. We want to help you succeed. We hope that you will remember us when your business grows and refer us to your friends.
"…Perhaps even more importantly is the professional way you have handled our customers. You have cleared up misunderstandings and mended the relationships with several of them. We are currently talking with a few of these clients about placing another advertisement with us. That is outstanding!"

Pete K. – Publisher
How long should I wait before I turn an account over to a collection agency?
Most companies make the mistake of holding on to their past due accounts too long. The longer an account is allowed to remain unpaid, the less chance you or anyone else will have in recovering the money. The following recovery rates are based on national collection averages:
Chances of Recovery over time:
3 months late – 70%                12 months late – 19%
6 months late – 56%              24 months late – 8%
Generally, you should turn an account over to collections if any one of the following occur-
The account is 90 days past terms.
The debtor has broken 2-3 promises to pay.
You have lost contact with the debtor (phone disconnected and/or mail returned.
Your customer will not resolve a dispute in good faith.
Since Beacon Recovery specializes in recovering difficult accounts, our success rate is about 20% higher than the national averages. But the earlier you turn an account over to us, the more money we should be able to collect for you.
Can you help us set up procedures so that we can do a better job collecting our money internally?
Yes. Account Receivable (A/R), after inventory is the largest asset listed on the balance sheet for most companies. However, most companies do not realize that poor A/R management procedures are one of the main reasons that business fail. In fact, the U.S. Dept of Commerce reports that 82% of businesses close within 10 years. The lack of planning in A/R management is one of the main reasons.
Here are some benefits of good A/R management procedures and practices –
Improved cash position.
More clients paying according to terms.
Identify "problem accounts" early.
Reduce your year end write-offs.
Improve customer service by resolving customer complaints quickly.
Increase revenues by closing more sales to new and existing customers.
Improve customer loyalty.
Reduce your need to borrow money from your bank or from a secondary source and increase the likelihood of getting approved if you do need to borrow money.
Reduce your employees job related stress and increase their production.
Judgment Recovery

Is there a statute of limitations on executing my judgment?
Yes. Your state law sets a limit on how long a judgment is enforceable, called a Statute of Limitations. This period is usually from 5 to 20 years starting on the date your judgment was awarded. Some states provide a way of renewing your judgment for an additional period of time. The statute of limitations in the state of Missouri is 10 years.
"Our attempts to work with the judgment debtor's attorney and garnish bank account assets were just not successful. We referred our client to Beacon Recovery Systems, and within a few months, the judgment plus interest and court costs were paid in full."

Mark D. – Attorney
Can I recover interest on my unpaid judgment?
Usually, yes. Most judgments include a provision for the payment of interest from the day it was awarded. The actual interest rate and calculation process varies from state to state. With interest, your judgment could be worth significantly more than the day it was awarded. Interest accrues at the rate of 9% in Missouri.
"Now when our attorney cannot enforce the judgment, we turn it over to Beacon"

Cathy K. – Property Investor
Why shouldn't I use an attorney to enforce my judgment?
You can, if you are willing to put down a retainer and pay a fee of between $125 and $200 per hour, whether they ever recover anything or not. When we enforce the judgment, you do not pay us anything. Instead, we pay you per our agreement.
"We tried several collection agencies without success. We were surprised when Beacon recovered the full amount of this eight-year-old judgment."

D. B. – Dentist
Is there any guarantee that you will be successful?
No. Sometimes there are simply no assets to seize. But you can be sure that we will do our best, because if we are unable to enforce your judgment – we don't get paid! This gives us a serious incentive to succeed!!
"I'm using the money that you collected for me to pay for my daughter's room and board at college."

Sue T . – Property Investor
Must I pay any of the expenses incurred in enforcing my judgment?
No. In fact, we purchase the judgment from you, usually on a future pay basis. At the time that we purchase your judgment, we've neither had the opportunity nor the legal right to investigate the judgment debtor. We can only do that after filing an 'Assignment of Judgment' with the courts. We then investigate the judgment debtor, and in accordance with the laws of your state, proceed with our enforcement efforts. Only after our investigation can we actually determine the value of the judgment. In most cases, the expenses incurred in enforcing the judgment are either added to the judgment and recovered from the judgment debtor, or they are deducted from the amount actually recovered. Either way, you have no upfront expense.
How long before I will actually see results?
It all depends on the difficulty in locating the judgment debtor and in uncovering his assets. Some debtors are pretty adept at hiding their assets. They appear to live without any 'normal' means of support. We will try our best to get results in the first few weeks, but it could take months in a difficult case.
How does all this work?
First, we complete an agreement detailing the specifics of the purchase of your judgment. If acceptable, you will then assign the judgment to us making us the assignee of record. Once we have filed the assignment documents with the court, we will have the legal right to investigate the judgment debtor and proceed with the process of enforcement. We will then make payment to you based on the funds recovered from the judgment debtor, per our agreement.
I'm sold! What is my next step?
Just complete the short online application. We will contact you by telephone and send the necessary documents for your signature. On return of the signed documents, we will immediately initiate enforcement of the judgment.
Call anytime for more information
(636) 386-3913
(888) 838-7404 (outside St. Louis)