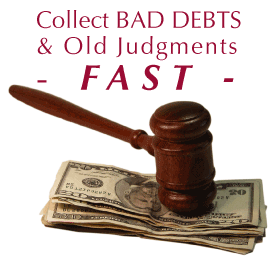 Looking for some informative resources that will help you collect your bad debts or manage your business? Here are some online resources that may interest you.
Provides many services and products for the credit professional. Check it out if you want to improve your credit and collection skills.
A non-for-profit ministry to help people manage their money and get out of debt.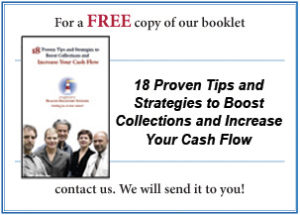 Fair Debt Collection Practices Act (FDCPA)
The Fair Debt Collection Practices Act (FDCPA) prohibits abusive communication and harassment tactics. The FDCPA is a federal law that outlines what information debt collectors can gather on individuals. It contains specific rules on how debt collectors can communicate with debtors at home and at work.
Provides free legal advice for consumers and small businesses. Includes forms.
Garnishment Laws and Procedures
Use this information to learn about your state's wage garnishment procedures.
States by state guide telling you how to file a small claims case and provides you with details on proceeding with collection actions.
Website to help you manage your investment property.
Look up any Missouri Statute in seconds.
National Association of Professional Process Servers
Find a process server in your area.
Find where sex offenders live and work in your area.
A good resource to locate people and access public records.
Publication with hundreds of articles providing valuable business tips to better manage almost every area of your business.
Free people search. Just enter a name and state and you will receive past and present addresses to find someone who has skipped out on you.