Guiding You To Your Money
Call us at 1-888-838-7404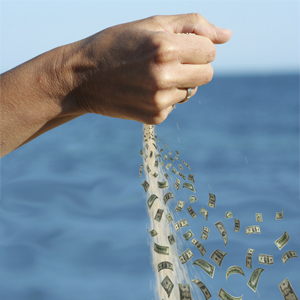 Most people feel when their attorney fails to collect a debt they'll never see their money. They don't realize that these bad debts and old judgments can be a solid source of revenue – 40% of the time.
Beacon Recovery Systems help businesses boost their cash flow by collecting old judgments and bad debts that others can't. Our professional approach allows us to produce a rate of collection that exceeds the industry standards by 20%.
We are persistent in our efforts to collect the money to which that you are entitled. We collect your most difficult accounts by use powerful and proven collection strategies to legally get your money. We will even make a visit to your customer's place of business if they are in the St. Louis area.
On our Judgment Recovery cases we access over billions of public records to locate the debtor and their hard to find assets. We garnish wages, freeze bank accounts, seize assets – anything to legally recover your money.
Fees are on a contingency basis only. No Recovery – No Fee. Call us at 636-386-3913 or e-mail us by clicking here for a FREE, no obligation 12-point assessment of your case.

MISSION STATEMENT:
To help businesses gain control of their accounts receivables by collecting their most difficult delinquencies and by assisting them in developing and implementing internal credit and collection procedures that will boost their cash flow and reduce their risk of doing business – without sacrificing sales!
We are committed to treat our client's customers with respect and work towards repairing relationships where appropriate and beneficial to our client. We will represent our client as if we were their employee and protect our client's good name and reputation.
Additionally, we will help individuals as well as businesses in the greater St. Louis area and throughout Missouri to legally enforce their court awarded monetary judgments.